On April 24, 2018 we held our third annual RISE Day Award Luncheon. RISE Day recognizes outstanding achievements by economics undergraduate and graduate students and exemplary teaching by economics faculty. The event is made possible by the generosity of our alumni and friends. Below are photos from the event and more information about some of the winners.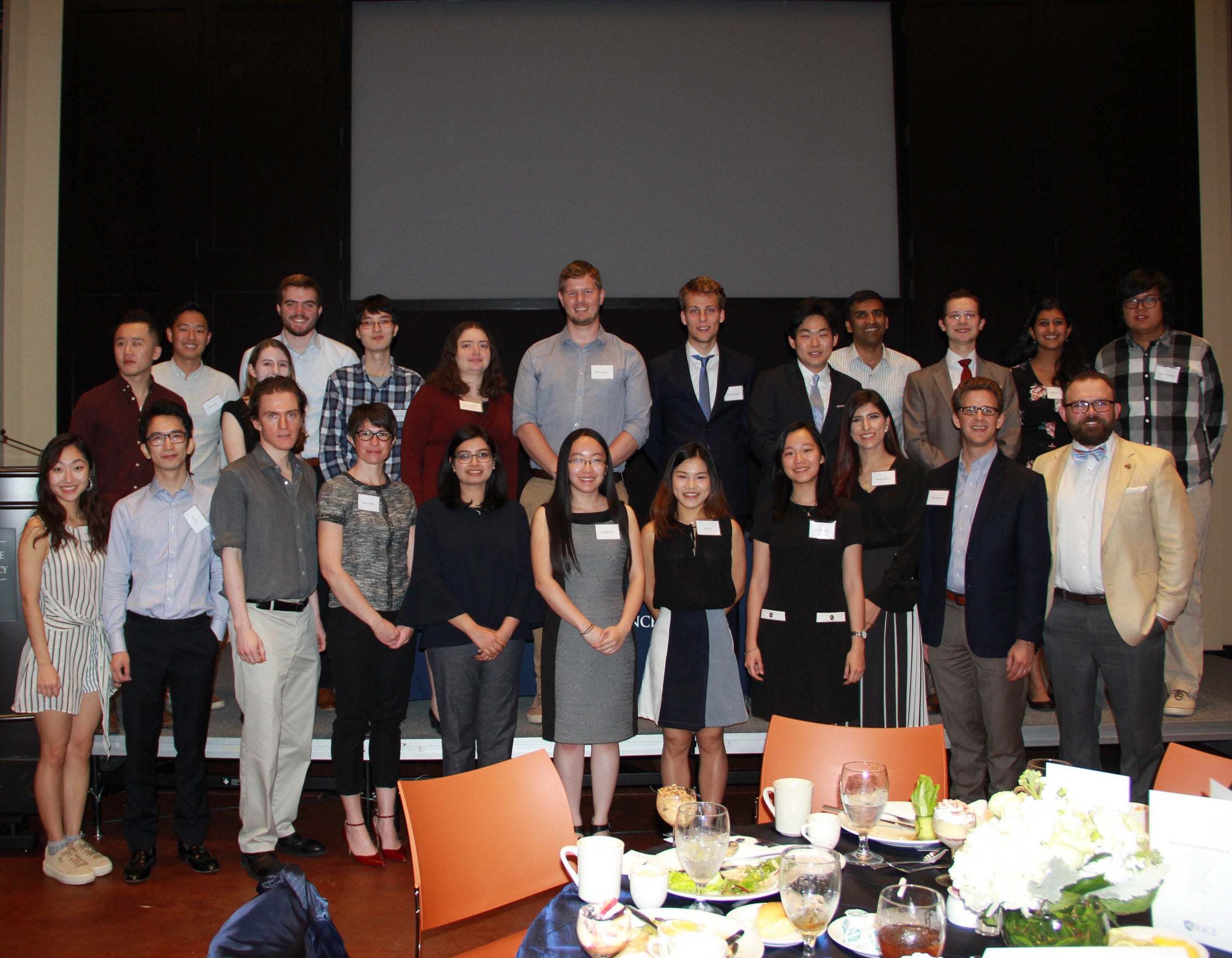 ---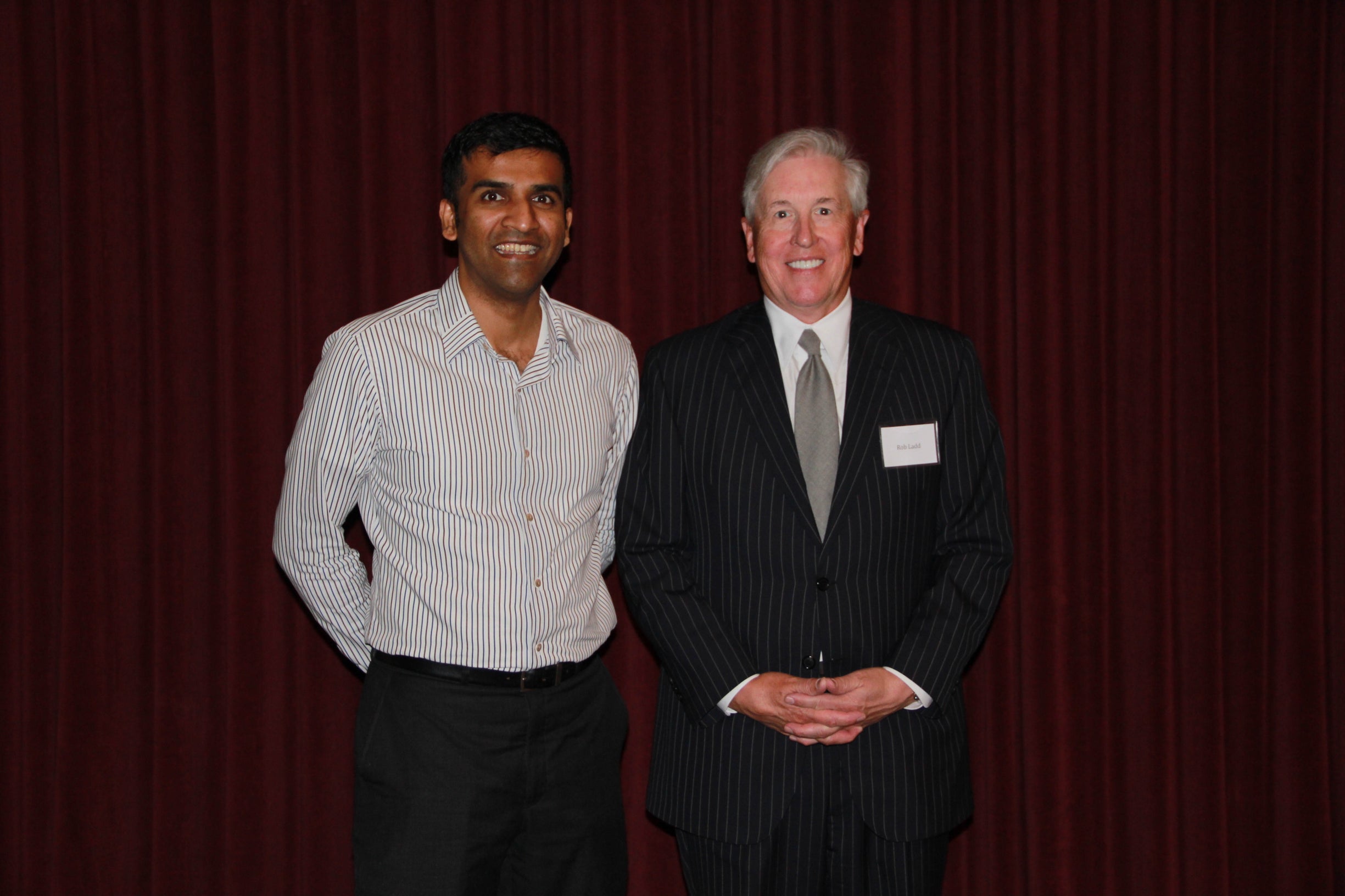 Mallesh Pai with Rob Ladd

Mallesh Pai won the Ralph O'Connor award for Distinction in Teaching and Research in Economics for his on-going and ambitious research schedule as well as teaching at the graduate and undergraduate level.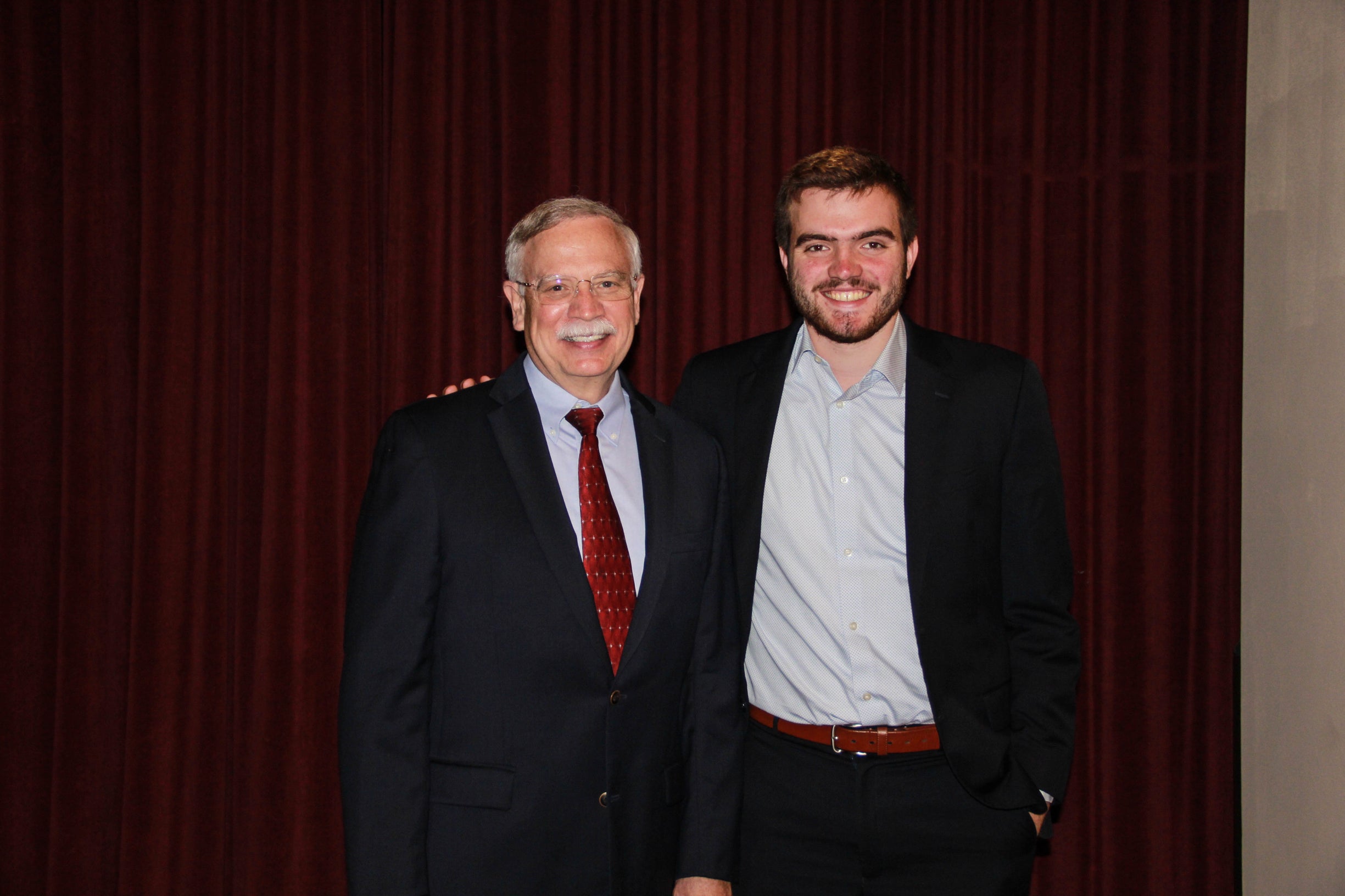 Evan Flack with George Zodrow

Evan Flack won the Gaston Rimlinger Prize.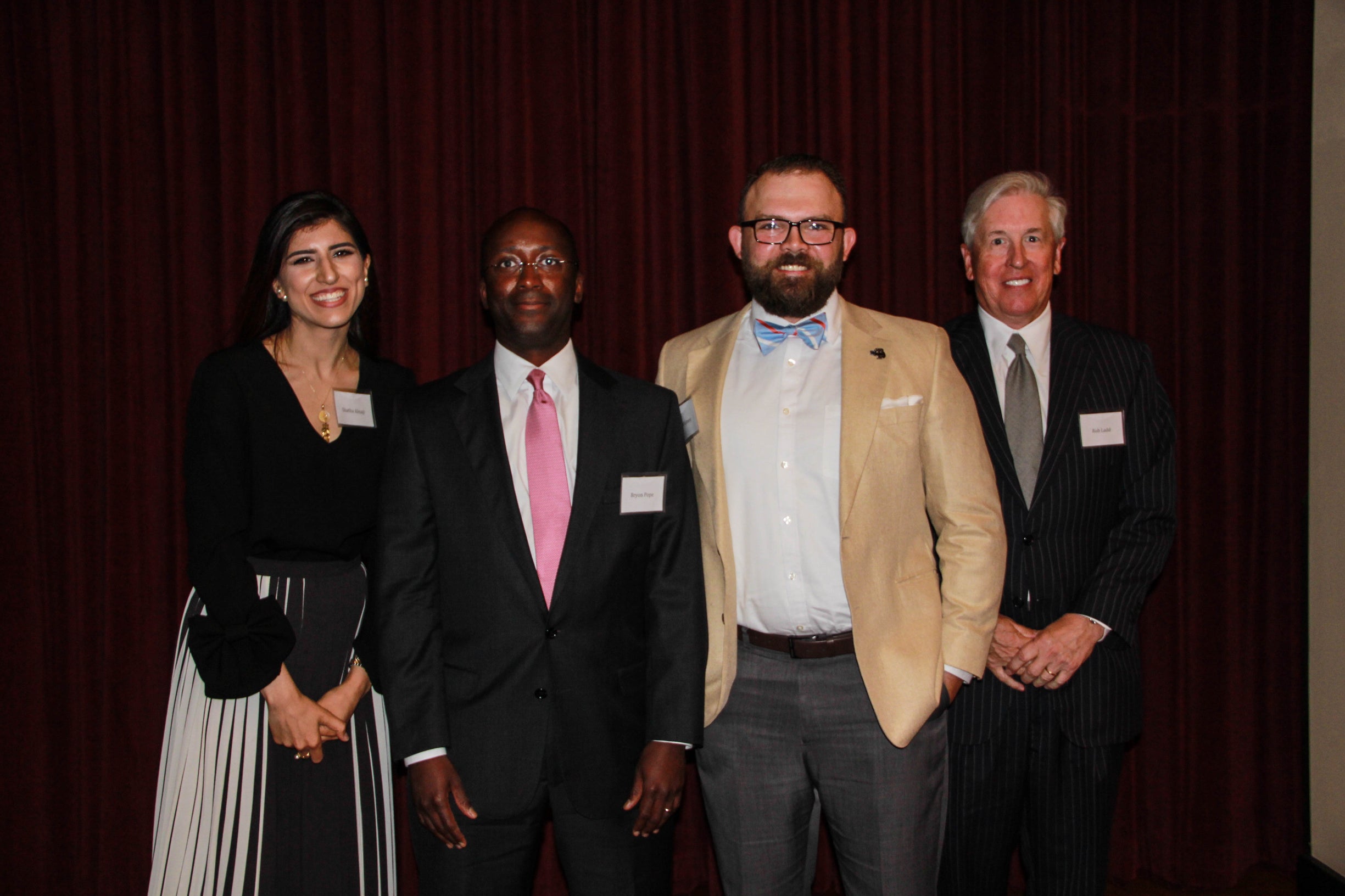 Shatha Alnaji and Nash Whitney with Bryon Pope and Rob Ladd

Shatha Alnaji and Nash Whitney won the Bryon Pope Award for Outstanding Performance in Masters of Energy Economics.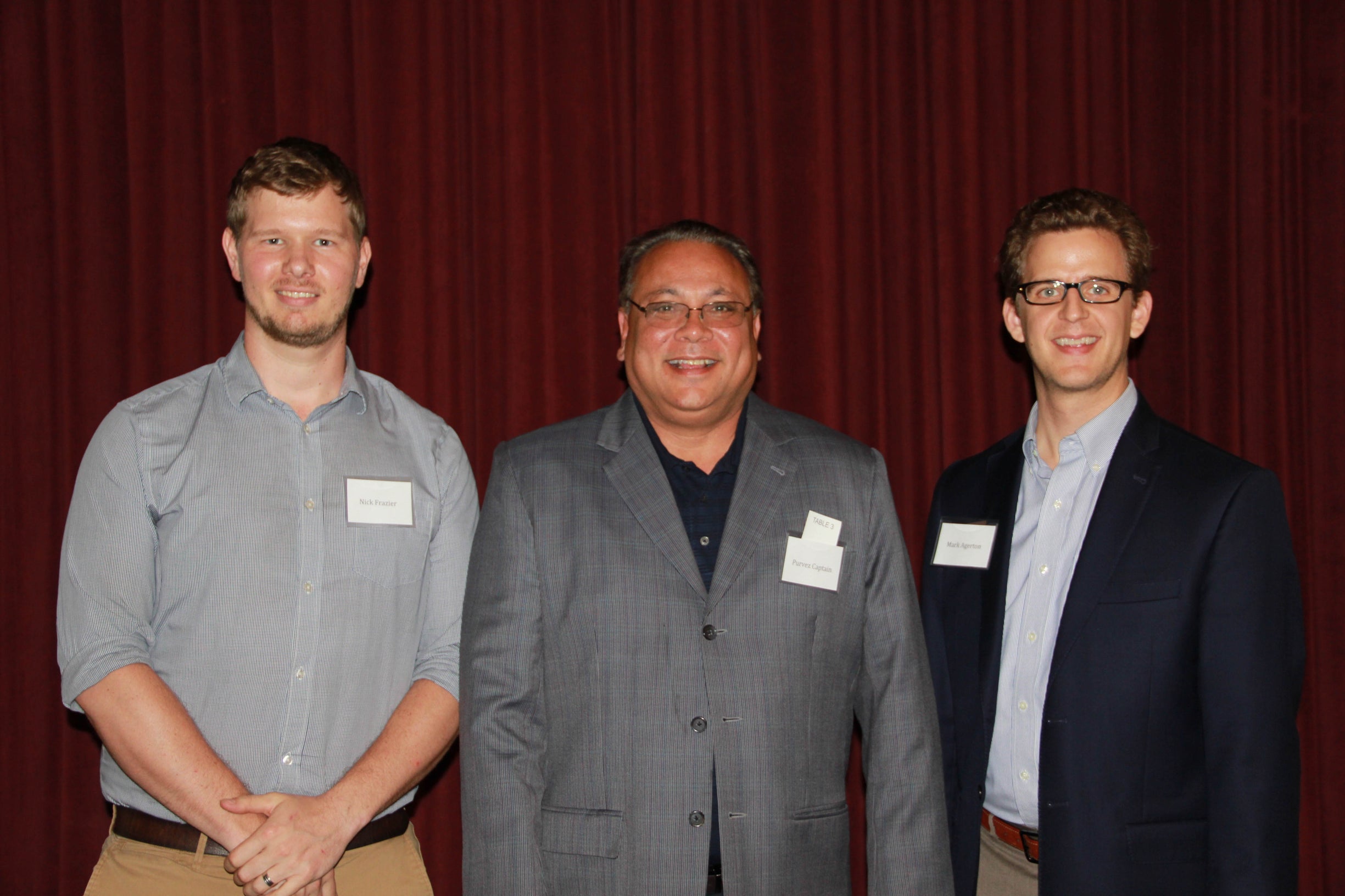 Mark Agerton and Nick Frazier with Purvez Captain

Mark Agerton and Nick Frazier won the Jennifer and Purvez Captain Award for Outstanding Dissertation.