The Department of Economics, located in the School of Social Sciences at Rice University, is a center of excellence for research and teaching in economics. Its faculty is committed to advancing knowledge in all areas of theoretical, empirical, and applied economics, to fostering a better understanding of the importance of economic research in the formulation and assessment of public policy, and to training students at both the undergraduate and graduate levels in economic theory and empirical methods and their applications in a wide variety of fields.
Following the launch of the Rice Initiative for the Study of Economics (RISE) and the ensuing expansion of its faculty, the department has established itself as a leading institution for structural empirical microeconomics. The structural approach to empirical economics emphasizes the importance of a rigorous combination of economic theory, econometrics, and data analysis to address substantively important issues in all areas of economics.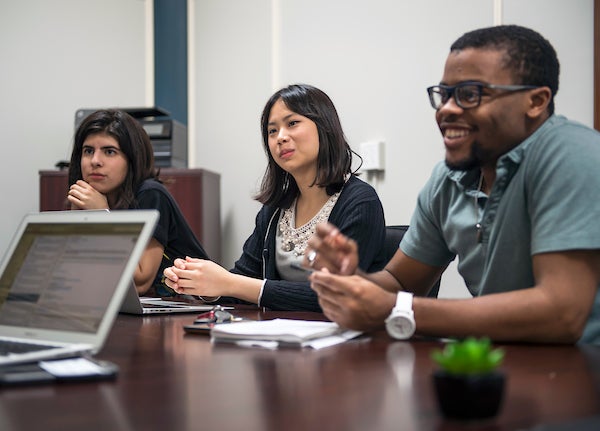 Ph.D. Job Market Candidates
We're pleased to offer the following job candidates for your consideration. Full details on their fields of expertise, dissertation research, and doctoral committee are presented in the linked pages.
View 2022-23 Prospects
Body
Rice Economics Welcomes Zach Bethune
We would like to welcome our newest faculty member, Professor Zach Bethune, who will be joining the Rice Department of Economics on July 1, 2022 as an associate professor specializing in macroeconomics and finance. Zach comes to us from the University of Virginia, and he and his wife Christine are both Houston natives. We plan to hire two additional faculty in macro and Zach will be leading that effort. More information on Zach is provided below.
Zachary Bethune is an Associate Professor of Economics specializing in macroeconomics, monetary theory, credit markets, and decentralized financial markets. His most recent research focuses on the distributional consequences of inflation and the role of private information in determining the structure of trade in financial markets. He has published in the Review of Economic Studies, the Journal of Economic Theory, and the Review of Economic Dynamics, among others. He is a member of the Finance Theory Group and a co-organizer of the Search and Matching in Macroeconomics and Finance seminar and workshop series. Zachary received a Ph.D. and M.A. in Economics from the University of California, Santa Barbara in 2015, and a bachelor's degree in Economics and Mathematics from Sam Houston State University in 2008. He most recent appointment was at the University of Virginia as an associate professor (with tenure), and he has held visiting appointments at the University of California, Los Angeles, and at the Federal Reserve Bank of Richmond.
Highlights from Rice News