This council of 20 distinguished individuals assists the director in fulfilling the mission of RISE.
Mr. Nicholas Zdeblick, Chair, RISE Council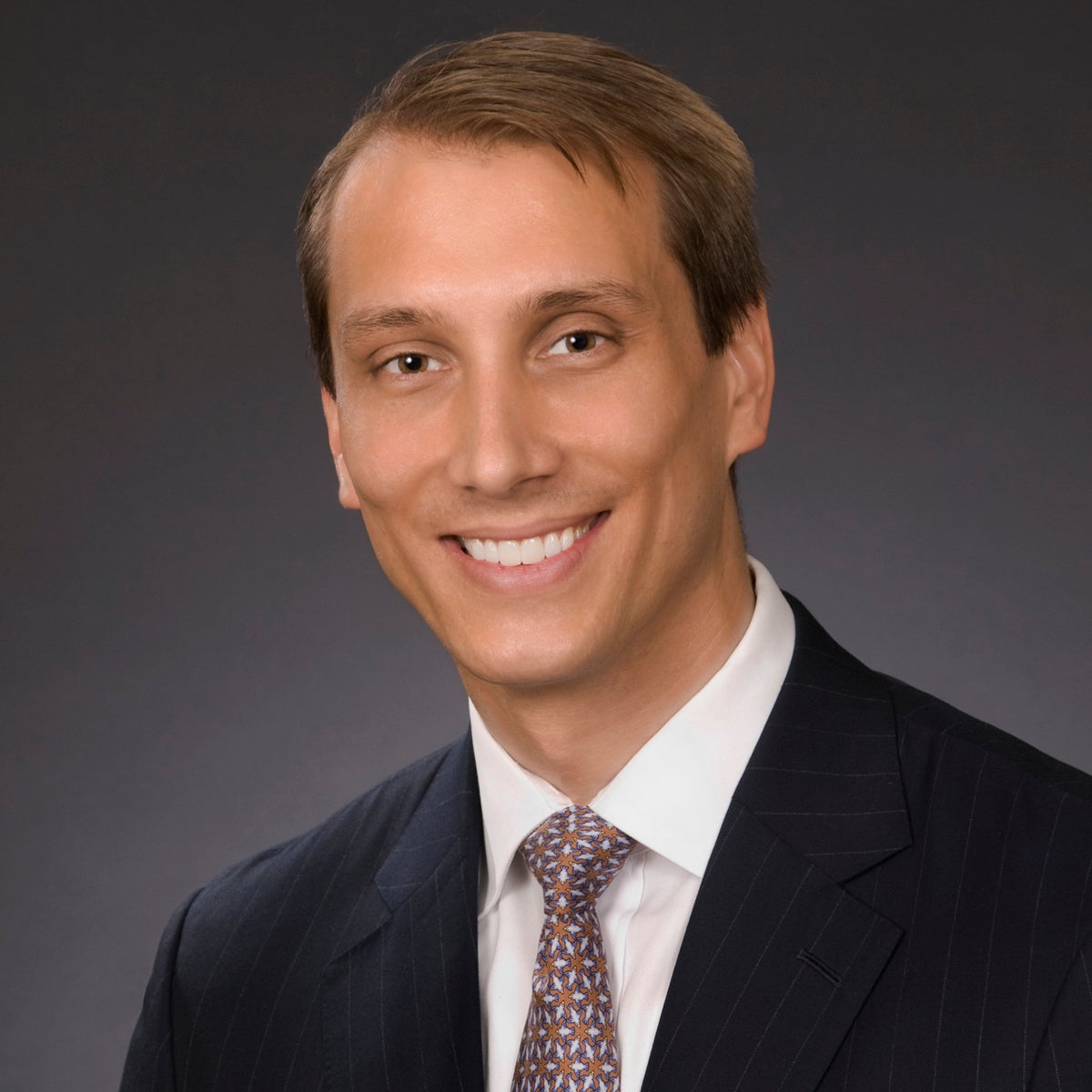 Nicholas (Nick) Zdeblick has been the Chair of the RISE Council since 2020 when he took over from the founding Chair, Mr. Rob Ladd. Nick is a Principal at Fayez Sarofim & Co. and member of the Investment Committee. Mr. Zdeblick joined the firm in 2006 as an Associate. He is a portfolio manager for a variety of institutional and high net worth clients and serves as the sector leader for the technology and telecommunications industries. Currently he is responsible for research of the financial and technology industries. Mr. Zdeblick received an M.B.A. from Stanford University in 2006 and a B.A. in Economics and Managerial Studies from Rice University in 2000. Prior to attending Stanford University, he was employed with Fayez Sarofim & Co. as a Financial Analyst, Morgan Stanley as an Investment Banker in the Global Energy Group, and with Pacific Alternative Asset Management Company as an Associate specializing in long-short equity and mortgage hedge funds. Mr. Zdeblick is the current chairperson of the Junior League of Houston Community Foundation, for which he has served as a board member since 2012. He is an active participant in Rice University's Jones College and has acted as a Community Associate since 2007. He is a Houston Rockets and Rice Owls season ticket holder. Nick has called Houston home since 1996 and now lives with his wife Beth and their two young children across the street from Rice University.
---
Mr. Doyle L. Arnold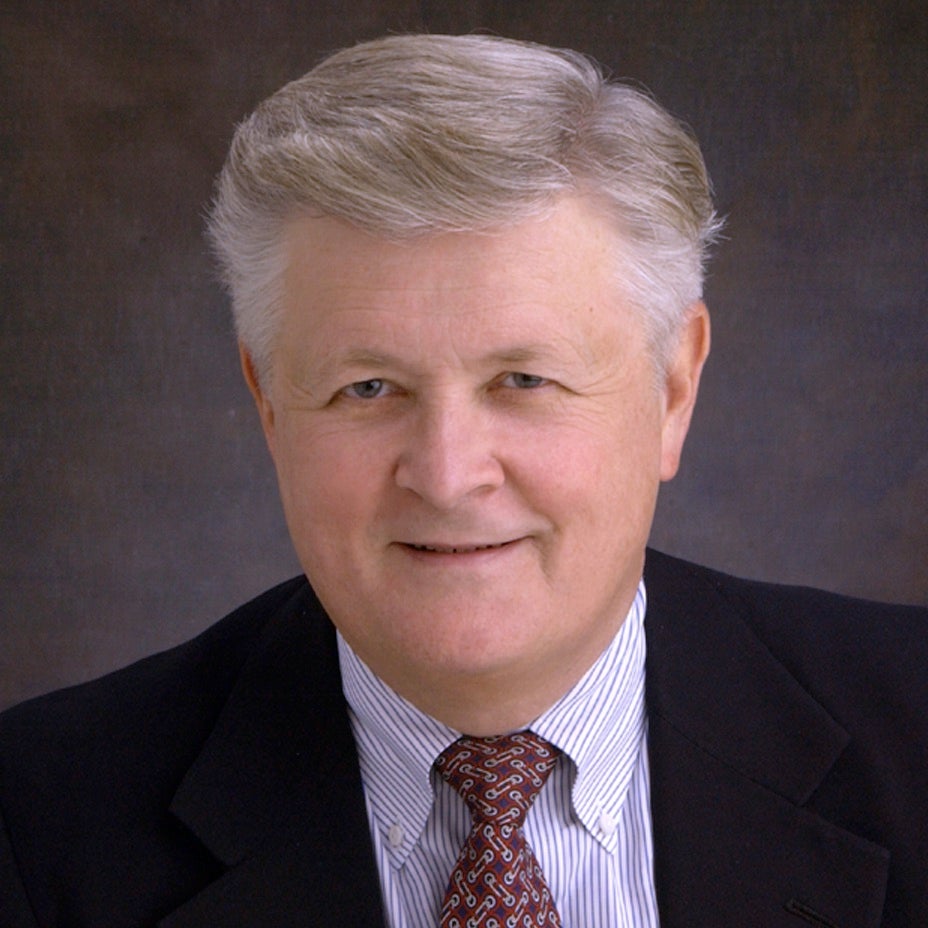 Doyle L. Arnold served in several executive positions at Zions Bancorporation from 2001 until retiring in 2015 as vice chairman and chief financial officer. He was instrumental in shepherding the enterprise through the Great Recession period of 2008 to 2011. He is a member of the board of directors for Group 1 Automotive Inc. and is an advisory board member of the University of Utah's Lassonde Entrepreneurial Center. He is a trustee of the Utah Symphony and Opera and Rice University. He sits on the School of Social Sciences Advisory Board as chair and is a Trustee Emeritus on the Rice University Board of Trustees. He earned his B.A. from Rice University in 1970 and his MBA from Stanford University in 1976. He and his wife, Ms. Anne T. Glarner, have one grown son.
---
Mr. John Barber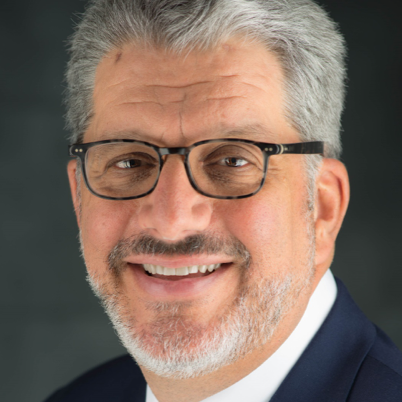 Mr. Barber is the founder and Managing Partner of Cohesive Capital Partners, a New York based private equity firm focused on direct co-investments. Prior to founding Cohesive in 2010, Mr. Barber was Managing Partner of Citi Private Equity ("CPE"), which he co-founded in 2000. In this role, Mr. Barber managed approximately $13 billion of capital and oversaw the direct equity, direct mezzanine and fund investments globally for CPE and its affiliates while managing a team of 50 investment and client services professionals in New York and London. Before co-founding CPE in 2000, Mr. Barber held senior positions in equity capital markets at Citigroup and its predecessor, Salomon Smith Barney, including sitting on Citigroup's Commitment Committee. Prior to joining Salomon Smith Barney in 1995, Mr. Barber was a Managing Director at Kidder Peabody & Co. Mr. Barber started his career at Drexel Burnham Lambert where he held various different capital markets roles over seven years. He received a B.A. from Tufts University magna cum laude. Mr. Barber and his wife are parents of Eric Barber '21 Sport Management, Will Rice College.
---
Dr. Mary Kathryn Campion

Dr. Mary Kathryn Campion is president of Champion Capital Research Inc., an institutional investment management company. The firm services public and private pension plans, trusts and foundations. Dr. Campion is also an adjunct instructor for the Center for Fiduciary Studies and provides educational seminars around the country. She was an instructor at Rice from 1999 to 2004. She earned a B. A. from Rice in 1984 and an M.A. and Ph.D. in economics from the University of Houston. She is a Chartered Financial Analyst (CFA), an Accredited Investment Fiduciary Auditor (AIFA), and maintained Series 7 and 63 National Association of Security Dealers (NASD) security licenses. Dr. Campion and her husband Stephen Liston live in Houston.
---
Mr. Purvez Captain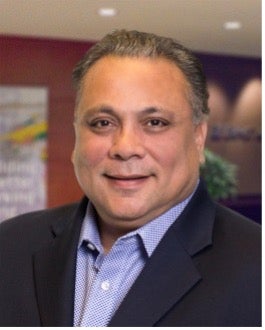 Purvez F. Captain is Ernst & Young LLP's Global Director of Energy Transfer Pricing and Economics practice. Purvez has over 30 years of experience in various aspects of global transfer pricing for a diverse range of industries. His specialty is oil and gas (upstream, midstream, downstream and trading), oilfield service, extractive, LNG and chemical industries. He also assists clients in the consumer products, technology, general retail and manufacturing industries. He assists clients in the areas of intercompany pricing, cost-sharing structures; valuation of intangible and tangible assets; value chain analyses, merger integration, economic modeling, audit support, competent authority and advanced pricing agreements support. Purvez has assisted companies with transfer pricing documentation and planning studies in various countries including Australia, Argentina, Belgium, Brazil, Canada, China, Ecuador, Germany, France, Italy, India, Japan, Kazakhstan, Korea, Malaysia, Mexico, Nigeria, Peru, Russia, Singapore, Thailand, the Netherlands, New Zealand, Norway, the UK, the US and Venezuela. In addition, he has assisted and represented more than fifty clients with transfer pricing audit defense in over twenty countries. Purvez received his Ph.D. and M.A. in economics from Rice University. He received his bachelor's in economics from the College of Wooster.
---
Mr. Clint D. Carlson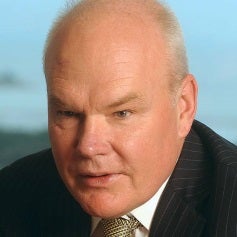 Clint Duane Carlson serves as the president and co-chief investment officer at Carlson Capital LP, an alternative asset management firm. Under Mr. Carlson's leadership and active involvement in the firm's investment activities, Carlson Capital has grown from a one-office firm managing assets of approximately $17 million to a five-office firm managing assets of approximately $9 billion as of 2015. He is a director of Asgard Investment Corp. and a member of the State Bar of Texas. He is an advisory board member of Capital for Kids and serves as a member of the Rice Management Company and the Council of Overseers at Rice University's Jones Graduate School of Business. He earned his J.D. from the University of Houston in 1983 and his MBA and B.A. from Rice University in 1982 and 1979, respectively. He is married to Rice alumna and board of trustees member, Ms. Nancy Packer Carlson. The couple has three children.
---
Ms. Nancy Carlson

Nancy Packer Carlson is partner at Carlson Capital LP, an alternative asset management firm founded by her husband, Rice alumnus Clint D. Carlson. She is board chair of TACA (The Arts Community Alliance) and serves as a trustee of the Dallas Museum of Art and the Greenhill School. She also serves on the executive board of Southern Methodist University Meadows School of the Arts and the board of governors of Texas Ballet Theater. She is a trustee of Rice University. Ms. Carlson earned her B.A. from Rice University in 1980 and her J.D. from The University of Texas in 1985. She and her husband have three children.
---
Mr. Tim Carlson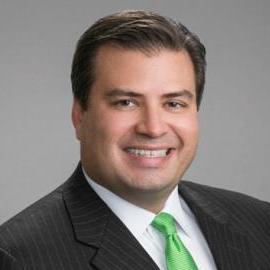 Tim Carlson is a Senior Managing Director at Evercore in the firm's corporate advisory business. He joined Evercore in 2011. Mr. Carlson was previously a Managing Director in J.P. Morgan's Global Natural Resources Group and a Director at Merrill Lynch. He began his career with Petrie Parkman & Co. With over 20 years of investment banking experience, Mr. Carlson has advised on numerous M&A, restructuring and financing transactions for many of the leading companies in the oil and gas sector. Mr. Carlson received a B.A. in Economics and Managerial Studies from Rice University, where he was captain of the golf team and an Academic All-American. He and his wife, Rice M.B.A. alumna Karoline Carlson, have two children.
---
Ms. Michol Ecklund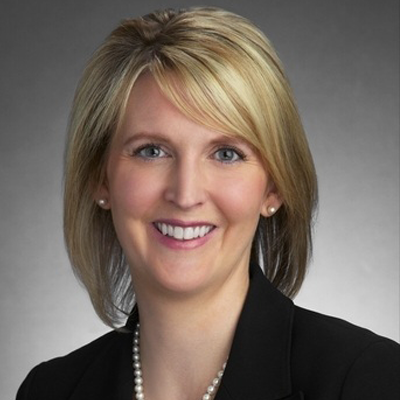 Michol Ecklund is senior vice president, general counsel and corporate secretary at Callon Petroleum Company. Prior to joining Callon in November 2017, she was deputy general counsel for Operations and Commercial Law at Marathon Oil Company where she spent 15 years in progressive positions within and outside the law organization. Prior to Marathon Oil, Michol practiced law at Baker Botts LLP in Houston. She holds a Bachelor of Arts in political science, economics and managerial studies from Rice University and a Doctor of Jurisprudence degree from Harvard Law School. Michol is a current board member of the Association of Rice University Alumni and recently served as the chair of the Rice Annual Fund Steering Committee. She has been active with other campus organizations including Rice University Lawyer Alumni, the Rice Women's Athletics Advisory Board, Rice Alumni Volunteers for Admission and Lovett College. Michol is a current board member of the Woman's Hospital of Texas and the World Affairs Council of Greater Houston. She is a past board member of the Juvenile Diabetes Research Foundation – Houston Gulf Coast Chapter and the State Bar of Texas International Law Section. Michol and her family were honorary chairs of the 2017 Girls Inc. Gala, and she was co-chair of the 2014 Home Safe Home Gala benefitting Aid to Victims of Domestic Abuse. Michol was recently named among the "Women Who Mean Business" in energy and has also been a finalist for the Houston Business Journal's "Best Corporate Counsel" awards.
---
Dr. Timothy S. Gunning

Dr. Timothy S. Gunning is a Partner at Ernst & Young LLP where he specializes in Transfer Pricing as it relates to International Taxation. He advises large multinationals on their international tax strategy. He earned his B.S. in Economics from Florida State University and his M.A. and Ph.D. in Economics from Rice University ('07). He was a post-doctoral researcher for John Diamond at the James A. Baker III Institute for Public Policy following the completion of his Ph.D. He is currently completing an MBA for Executives at Yale University's School of Management ('21). Prior to joining RISE, Dr. Gunning chaired the American Bar Association Tax Section for Transfer Pricing and currently serves on the Board of Trustees for the Florida State University Foundation. Tim and his wife Kate live in New York City with their son.
---
Mr. Sten Gustafson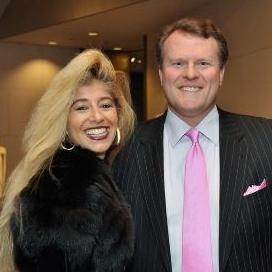 Mr. Gustafson is the CEO of Downrigger Energy LLC. Until 2014 Mr. Gustafson was CEO of Era Group after a 17-year career in energy investment banking most recent to this serving as Head of Energy, Americas for Deutsche Bank, where he had global responsibility for oilfield services. He also spent several years as a corporate and securities attorney. He is a member of the board of managers of CHC Heli, the advisory council of Boys and Girls Country of Houston Inc. and serves on the board of directors of the Houston BARC Foundation, He earned a B.A. in English from Rice in 1989 and a J.D. from the University of Houston in 1992. Mr. Gustafson and his wife, alumna Sofia Adrogué '88, have three children including their daughter who attends Rice, Schuyler '22.
---
Mr. Michael Kane

Michael Kane is a Managing Director and founder (1997) of Caltius Mezzanine, based in Los Angeles. Previously, Michael was a Managing Director of Richard C. Blum and Associates, responsible for managing Building and Construction Capital Partners, L.P., a private equity fund focused on the building and construction industries. Prior to this, he spent seven years with the Industrial Finance Division of General Electric Capital Corporation, focused on making loans to companies in various sectors. Michael began his career with Metropolitan Life Insurance in the private placements group. He received his BA (Economics), MBA and Masters in Accounting all from Rice University and is a Chartered Financial Analyst.
---
Ms. Patricia L. "Patti" Kraft

Patti Kraft is an active volunteer in the Boston/Brookline community and owner of Bellezza Home & Garden, a retailer that specializes in fine hand-painted Italian ceramics. Ms. Kraft currently serves on several committees at Boston Children's Hospital, including Ethics, Patient Care Assessment and Stem Cell Research Oversight, and co-chairs the hospital's Stem Cell Task Force. She is also co-chair of Massachusetts General Hospital's 100 Committee supporting the Cancer Center. She is a board member of the United Way of Massachusetts Bay and the Brookline Library Foundation, an overseer of the Museum of Fine Arts, Boston, and a member of the Gateway Arts Advisory Committee in Brookline. She also serves as a board member of the Planned Parenthood League of Massachusetts, the Brookline Library Foundation, and Rice University. A graduate of Harvard Law School, Ms. Kraft was formerly a deputy legal counsel for Gov. William Weld in Massachusetts. She has a B.A. from Rice and lives in Brookline with her husband, Jonathan A. Kraft, and three children.
---
Mr. Robert T. Ladd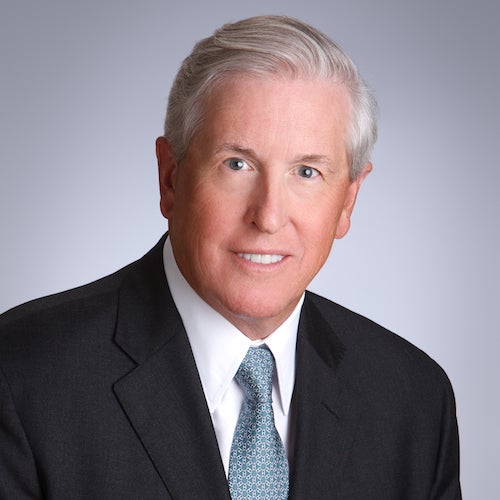 Robert Ladd serves as the Chairman of the Board of Directors and Chief Executive Officer and President for Stellus Capital Investment Corporation. Mr. Ladd is also the Managing Partner and Chief Investment Officer of Stellus Capital Management. He is a member of the Council of Overseers of the Jesse H. Jones Graduate School of Business of Rice University, as well as a member of the University of Texas Health Science Center Development Board, the UT Health School of Biomedical Informatics Advisory Council, the University of Texas Medical School of Houston Advisory Council, the Rice University Board of Trustees, and the Rice School of Social Sciences Advisory Board. Mr. Ladd received a B.A. in managerial studies and economics from Rice University, and an M.B.A. from the University of Texas at Austin, where he was a Sord Scholar and recipient of the Dean's Award for Academic Achievement. He and his wife, Rice alumna Mrs. Georgiana B. Ladd, have two grown daughters.
---
Mr. John Mauldin

John Mauldin is a financial expert, a New York Times best-selling author, and an online commentator. He is a frequent contributor to publications including The Financial Times and The Daily Reckoning, as well as a regular guest on CNBC, Yahoo Tech Ticker, and Bloomberg TV. His books have appeared on the New York Times Best Sellers list. Mauldin is the President of Millennium Wave Advisors, an investment advisory firm registered with multiple states. He is also a registered representative of Millennium Wave Securities, a FINRA-registered broker-dealer. Prior to that, he was Chief Executive Officer of the American Bureau of Economic Research, a publisher of investment newsletters and books. Mauldin is one of the founders of Adopting Children Together, the largest adoption support group in Texas. He is currently on the board of directors of The International Reconciliation Coalition. He has also served on the Executive Committee of the Republican Party of Texas. Mauldin earned his Bachelor of Arts degree from Rice University in 1972 and his Master of Divinity degree from Southwestern Baptist Theological Seminary in 1974. Mauldin currently lives in Dallas. He is the proud father of 7 children, 5 of whom are adopted.
---
Mr. Jason Perlioni

Jason Perlioni is the Vice President of Investments and Chief Investment Officer at John Hopkins University. Before joining John Hopkins, Jason was the Chief Investment Officer at Pritzker Group Asset Management leading the firm's activities in public markets and alternative investments. Prior to joining Pritzker Group, Jason was a Director at UBS Global Asset Management within the Global Investment Solutions team, which managed in excess of $60 billion of assets. Before joining UBS, Jason was a Portfolio Manager at the Northwestern University Investment Office where he managed the hedge fund and distressed credit portfolios as well as broader asset allocation and risk analyses for the endowment. Prior to that, Jason worked as a management consultant at Arthur D. Little and Price Waterhouse, focusing on global energy, steel and forest products companies. Jason received a BS in Chemical Engineering from Rice University and earned an MBA in Finance from the University of Chicago Booth School of Business. Jason serves as a board member of the Association of Rice Alumni ("ARA"), is a member of Phi Lambda Upsilon (The National Chemistry Honor Society) and was a member and letter winner for the Rice University Baseball Team. Jason, who resides in Chicago, also serves on the Invest for Kids Advisory Committee, and is a Chartered Financial Analyst (CFA) Charterholder.
---
Mr. Byron Pope

Byron Pope is a Managing Director of Tudor, Pickering, Holt & Co. ("TPH & Co.") and serves in the equity research division covering the global oilfield service and equipment sector. Previously, he was an energy analyst at Tudor Investment Corporation in Greenwich, Connecticut. Byron also served with TPH & Co. in equity research from 2004 to 2009. Prior to TPH & Co., Byron was a buy-side portfolio manager and energy analyst for five years and began his post-graduate career as an energy investment banker at Simmons & Company International, focused primarily on the oilfield service and equipment industry. He holds a BA (Economics and Managerial Studies) from Rice University, an MBA from Harvard Business School, and is a CFA Charterholder. Byron, a native Houstonian, resides in Houston with his wife and three children.
---
Mr. Andrew Rapp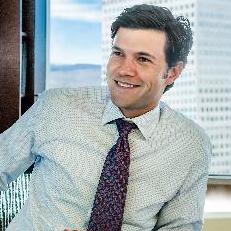 Andrew Rapp is a co-founder and partner at Petrie Partners, LLC, a specialized investment bank providing advisory services to the energy industry. Prior to Petrie Partners, Andrew was a Managing Director at Bank of America Merrill Lynch in the Energy and Power Investment Banking Group. Andrew began his banking career in 1999 and since that time has completed over $100 billion in merger, divestiture and capital raising transactions. Andrew earned his B.A. in Economics and Managerial Studies from Rice University in 1999. While at Rice, he was the captain of the men's golf team and winner of the Golf Coaches Association of America's Academic All-American award. Andrew is married to Rice alumna Shannon Rapp (Mohr). They have two children and live in Denver Colorado.
---
Mr. Mark Thomas Scully

Mark Scully is president of T.A.S. Commercial Concrete, a concrete subcontracting company with more than 1,200 employees in the Houston and Dallas-Fort Worth metropolitan areas. Mr. Scully transferred to Rice University in 1974 from the University of Houston and joined the Owl's golf team. He earned his B.A. from Rice in 1977 and following graduation played professional golf for one year. Drawing from experience he gained during his summers in college, Mr. Scully founded T.A.S. Construction in 1980. In 1983, he recognized a need for quality concrete subcontracting in the Houston market, and he turned T.A.S. Construction into T.A.S. Commercial Concrete. Mr. Scully is married to Ms. Christine M. Scully and the couple has six grown children.
---
Ms. Amy Sutton

Sutton is a co-managing partner in Deloitte's Washington National Tax Office and works in the Houston office. Deloitte is internationally known for its audit, financial advisory, tax and consulting services. Sutton specializes in partnership taxation with an emphasis on the use of partnerships in mergers and acquisitions and real estate transactions, and also in taxation issues relating to publicly traded partnerships. Sutton is a member of the American Institute of CPAs and has served on its Partnership Taxation Technical Resource Panel. She is a co-author of the Bureau of National Affairs portfolio, "Publicly Traded Partnerships." Sutton and her husband, Gary Chiles, are both Rice alumni. Sutton received a B.A. magna cum laude in economics and managerial studies and an MBA from Rice. She also has a master's degree in taxation from Golden Gate University. Amy served as a Rice University Trustee from 2014-2018 and is now an Emeritus Trustee.
---
Mr. Gary Yablon

Gary Yablon is managing partner of Impala Asset Management, an employee owned hedge fund sponsor. He has been with Impala since 2004 after working for Credit Suisse First Boston and Wertheim Schroder and Company. He was inducted into the Institutional Investor Hall of Fame in 2011 and was ranked No. 1 on the All-American Research Team twelve times for railroads, trucking, and other transportation. Mr. Yablon is a graduate of Emory University and holds an M.B.A. from New York University. He is married to Ms. Karen Schlesinger. The couple has three children.